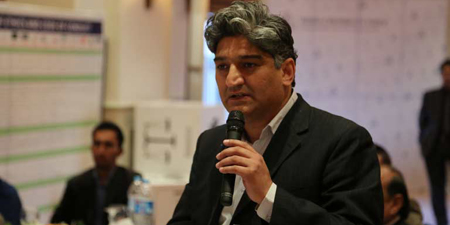 JournalismPakistan.com July 21, 2018


ISLAMABAD - As the journalists have taken sides in the election fray, their tweets are also getting bitter - calling each other names and labelling others agents of the foreign masters and dictators.
Matiullah Jan (pictured), host of talk show Apna Apna Gareban, on Saturday, called Irshad Bhatti, who appears as an analyst in talk shows daily, a "tout of dictatorship".
No stranger to controversies, Mati's tweet was in response to Bhatti's in which he is cursing and berating the quality of democracy in Pakistan, in a video clip.
Mati's tweet in Urdu added that the 'tout' badmouths democracy and supremacy of constitution on TV but never talks against the military rulers in Pakistan.
Photo courtesy: Daily Pakistan