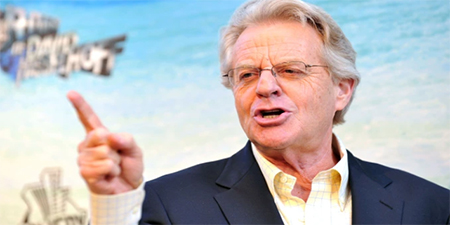 JournalismPakistan.com April 29, 2023


Jerry Springer, former Cincinnati news anchor, mayor, and host of the controversial talk show that bears his name, has died aged 79 from pancreatic cancer.
The "Jerry Springer Show" began in 1991 and, at the height of its popularity, surpassed "The Oprah Winfrey Show" in ratings with 12 million viewers.
While the original concept of the show was to cover important issues, it evolved to include provocative and controversial topics to boost ratings.
Springer started his broadcasting career at a college radio station while still an undergraduate at Tulane University. He eventually became the most popular anchor in Cincinnati. He also held positions in politics and law, including serving as a political campaign adviser to Robert F. Kennedy and being elected to the Cincinnati City Council and later as mayor. Springer is remembered for his ability to connect with people and his humor.
Photo: Getty Images