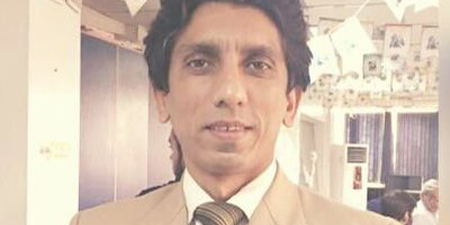 JournalismPakistan.com February 06, 2020


ISLAMABAD—Geo News journalist Azaz Syed seems to think that the "puppet anchors and analysts" who launched a campaign against former Prime Minister Nawaz Sharif have now turned their guns on the incumbent Imran Khan.
In a tweet in Urdu, he claimed that nine puppet anchors and two puppet analysts had initiated a campaign against Nawaz Sharif. The former premier had to leave the prime minister house after he was convicted by the Supreme Court in the Panama Papers case.
The same puppet anchors and analysts, Azaz claimed, are now after Prime Minister Imran Khan. He did not name any of them. He added one of them was only visible on social media now.
However, those commenting on Azaz's tweet did name them. In one tweet by a PMLN supporter, the photos of Kashif Abbasi, Arshad Sharif, Mubasher Lucman, Dr Danish, Ghulam Hussain, Rauf Klasra, Sami Ibrahim, Irshad Bhatti, Sabir Shakir, Arif Bhatti, Amir Mateen, Haroon Rashid and Hasan Nisar were pasted, with the headline – Selectors' Actors.