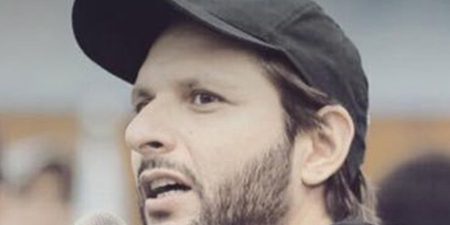 JournalismPakistan.com December 26, 2019


ISLAMABAD — Former Test captain and cricketer Shahid Afridi tweeted about Uigurs Muslims in China on December 22 before quickly deleting it, according to BBCUrdu.com.
In his Urdu tweet, Afridi said he was unable to hold back his feelings after listening about the conditions of Uigurs Muslims in China. Further, he appealed to Prime Minister Imran Khan to think and do something about their situation.
The former cricketer also appealed to the Chinese government to stop discriminatory behavior with Muslims. He had tagged the Chinese embassy in his now-deleted tweet.
When BBC contacted Afridi, he refused to talk about the issue.
Chinese diplomat Lijian Zhao was quick to respond to Afridi. "I think you are totally misled by western propaganda against China. You are welcome to Xinjiang to have a look. You will find a different Xinjiang here. The West is demonizing China and exploiting the sentiments of Muslims."
According to Guardian, up to a million Uighar have been forced into prison camps in Xinjiang province in western China. However, China insists the camps are voluntary "vocational training centers".
According to the BBC report, Afridi, who is nowadays playing T20 in Bangladesh, has been vocal about the situation of Muslims in India and Myanmar.
Photo: Twitter (SAfridiOfficial)