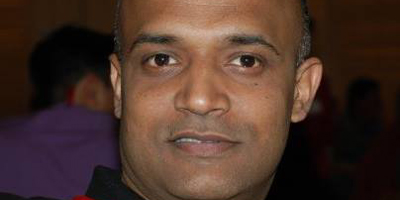 JournalismPakistan.com October 05, 2014
ISLAMABAD: Zamir Haider, the Islamabad Bureau Chief of Dunya Television has resigned reportedly because of differences with the management.
It was not immediately known what will be Zamir's next career stop but insiders tell JournalismPakistan.com he is most likely to join a new channel yet to go on air.
Zamir's resignation is a significant setback for Dunya Television. He was on the launch team and joined them as a special correspondent in November 2008, a month before the channel hit the airwaves.
In December 2012, he was appointed the Islamabad Bureau Chief.
With vast experience in both print and electronic media, Zamir helped Dunya take lead during the period he headed the news operations.
Before joining Dunya, he had stints with Aaj News and Geo TV besides working for several newspapers. He is a Stanford University and University of Maryland Humphery fellow.