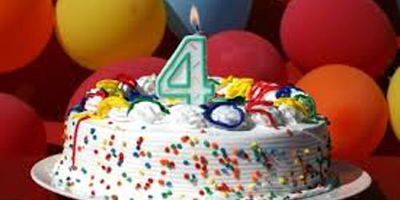 JournalismPakistan.com April 12, 2014
ISLAMABAD: The Express Tribune turned 4 Saturday (April 12) with its Editor Kamal Siddiqi dedicating the anniversary to his staff that he said took the paper to unparalleled heights.
"Dedicating this anniv to our staff both present and past. They believed in the paper and took it to unparalleled heights. Thank you," he tweeted.
However, the paper did not bring out any special supplement to mark the occasion, only a small front page home ad that said: "The Express Tribune would like to thank its readers, advertisers and contributors for their continuous support since inception."
The managers at the paper may have chosen to remain low key after events of recent weeks that have seen the media group's staff being attacked by terrorists.
Last week (April 6), a grenade was hurled by unidentified assailants at the house of Jamshed Baghwan, the Peshawar bureau chief of Express News Television just over two weeks after a bomb was recovered from outside his residence.
On March 28, Raza Rumi, an analyst who anchors the program Khabar Se Agay on Express News Television survived a gun attack in Lahore in which his driver was killed and a guard injured.
On January 17, three Express News employees were killed in an attack claimed by the Taliban in Karachi while last year there were two gun and bomb attacks on the group's Karachi offices that injured at least four people.

Siddiqi acknowledged the support of their publisher and executive editor. "Two people had helped steer the paper through good and bad: our publisher Bilal Lakhani and executive editor M. Ziauddin," he said in a separate tweet.
In another tweet, Siddiqi said The Express Tribune was by far Pakistan's most exciting and informative English language paper in print and on the web.
The Express Tribune, launched on April 12, 2010 is the group's flagship publication and Pakistan's only internationally affiliated paper.