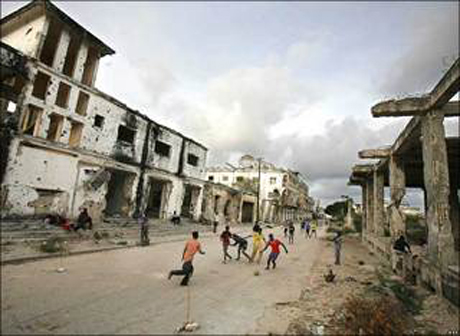 JournalismPakistan.com October 25, 2012
MOGADISHU: The National Union of Somali Journalists (NUSOJ) has strongly condemned the killing of television journalist in northern Somalia.

Ahmed Farah Ilyas, widely known Saakin, a reporter working for Universal TV, was gunned down in a targeted attack on Tuesday night, at around 22hrs (October 22) in Las Anod district of Sool region.

The 27-year-old journalist was heading home from work when unknown armed men opened fire on him. He passed away on the spot.

"We condemn the killing of Ahmed Farah Ilyas. Journalists are being targeted for their work, and they are performing their duties under the most trying times," said Omar Faruk Osman, NUSOJ Secretary General.

NUSOJ termed it as a conspiracy against journalists and demanded the authorities to unveil the conspiracy and expose the perpetrators of the crime.
Journalists in various districts of Sool and Sanag regions are providing information and reporting without any salary and on top of it they were being threatened by various elements, some of them associated with Puntland and Somaliland authorities.

The deceased, who left behind a wife, is the 16th journalist to be killed in Somalia since January this year. - APO