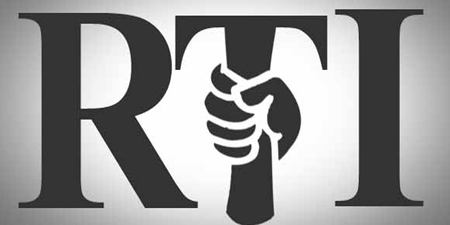 JournalismPakistan.com February 14, 2017


ISLAMABAD – Members of a Senate committee Tuesday unanimously approved a bill to ensure citizens' right to information.
A Senate select committee gave nod to the Right to Information (RTI) Bill which will replace the Freedom of Information Ordinance 2002 in the country. The members of the committee approved the bill after a through clause-by-clause review of the draft.
The newly-adopted law will recognize citizens' right to know under the Constitution, and to have access to information about the activities of the government. An important part of the Bill is that information on any missing person, who is allegedly picked by agencies, is provided in writing by the relevant institution within three days of a request for information being filed.
The Bill also includes provisions for the protection of whistleblowers, as any person associated with a public entity who raises a flag on corruption and misappropriations in that entity will be protected under the law, and will receive immunity from prosecution in related cases.
A three-member commission with the power to order public bodies to disclose information and provide records will be formed to hear RTI requests. The commission will entertain requests for records from the past 20 years, as records older than 20 years will automatically pass in the public domain.
Senator Farhatullah Babar, who chaired the committee, said that in case a person is abducted and killed by security agencies, the agencies will no longer be able to use 'national security' as an excuse not to provide information on the matter. He said that no information that pertains to matters of fundamental human rights will be allowed to be withheld.
The Bill will now be presented to Parliament for further deliberations and passing into an Act.
Information Minister Maryam Aurangzeb said that any sensitive information related to the security force and foreign relations will not be released under the Bill. - Agencies