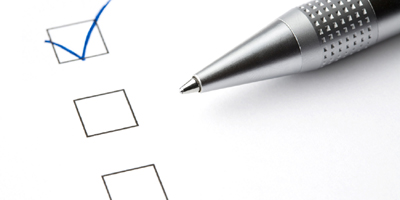 JournalismPakistan.com February 20, 2013
ISLAMABAD: A scrutiny committee has finalized a list of 41 sports journalists eligible to vote in the annual elections of Rawalpindi-Islamabad Sports Journalists Association (RISJA) to be held in two weeks.

Those on the list represent newspapers, news agencies and television channels, says a Press release issued by the association Wednesday. RISJA General Council has authorized Election Commissioner Rizwan Ehsan Ali to announce the election date and finalize procedures for conducting free and fair polls.
Mohsin Ali headed the scrutiny committee that had Abid Zahoor Malik and Gabriel de Souza as members.
The committee did not name three sports journalists on the list for working against the association's spirit. They were heard by a separate committee led by senior journalist Akhtar Ali Khan. The three failed to tender an apology before the given deadline, the release said.
Thirty-five members attended RISJA's General Council meeting held over the weekend. Besides approving the previous year's finances, the Council appreciated the efforts of outgoing office-bearers.
The Council also finalized a list of honorary members who will be permitted to attend General Council meetings and other activities. However, they will not have voting rights.
The final voter list: Abdul Mohi Shah (The News), Nasir Aslam Raja (Azkar), M. Faheem Anwar Khan (Nawa-i-Waqt), Shahrayar Khan (Express TV), Afzal Javed (Jehan Pakistan), Jahanzaib Ali (ARY), Khurrum Shahzad (AFP), Saadat Bashir (The News), Akhtar Ali Khan (Dunya), Zahid Yaqoob Khawaja
(NNI), Abid Zahoor Malik (Geo), Abbas Shabir (Aaj TV), Rizwan Ehsan Ali (AP), Shams Pervaiz (PTV), Ayaz Akbar Yousafzai (AVT Khyber), Abbas Alam (Jang), Gabriel de Souza (The News), Habib Shah (Akhbar-e- Khyber), Mazhar Javed (Radio Pakistan), Hasan Nasir (Samaa TV), Shakir Abbasi (Nai Baat), Irfan Sadozai (Waqt TV), Ubaidur Rehman (NNI), Haroon Siddiqui (Dunya TV), Nasir Hashmi (Pak Writer), Aamir Bashir (PTV), Zeeshan Qayyum (PTV), Shafique Raja (APP), Rana Tanveer Ahmed (APP), Abu Rehan Sheikh (Samaa TV), Sammar Abbas (DawnNews TV), Owais Sadouzai (Geo), Zulfiqar Baig
(Express), Adnan Iftikhar (PPI), Obaid Abbasi (Express Tribune), Imran Ali Teepu (Dawn), Raza Abid Mustafa (Apna TV), Sohail Raja (Pakistan), Vincent David (Roznama Dunya), Ayesha (Dunya TV) and Mohsin Ali (The Nation).

RISJA Honorary members are: Sarfraz Nawaz, Col (Rtd) Naushad Ali, Zakir Hussain Syed and Imran Naeem Ahmad.