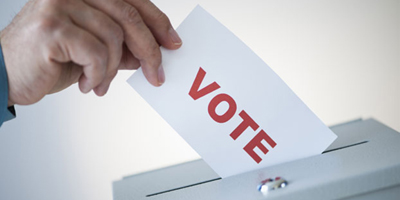 JournalismPakistan.com December 11, 2012
ISLAMABAD: A provisional list of candidates contesting the National Press Club polls was released Tuesday by the election committee headed by Nasir Zaidi.
The list has three candidates running for president – Farooq Faisal Khan, Matiullah Jan and Tariq Mehmood Ch.
There are four in the run for the post of secretary – Afzal Butt, Arshad Mahmood Malik, Shabbir Hussain and Shahryar Khan.
The election committee comprising Khalid Azeem, Zafar Qazi, Imran Naeem Ahmad and Rizwan Ehsan Ali as members has set December 13 for withdrawal of nomination papers.
The provisional list:
President: Farooq Faisal Khan, Matiullah Jan, Tariq Mehmood Ch.
Vice Presidents: Abdul Qayyum Siddiqui, Abdul Razzaq Sial, Asim Ali Rana, Ghulam Ullah Kiyani, Imran Alam Chaudhry, S. Ejaz Ahmed Shah, S. Waqar Kazmi, Shahzad farooqi, Syed Aamir Sajjad
Secretary: Afzal Butt, Arshad Mahmood Malik, Shabbir Hussain, Shahryar Khan
Joint Secretaries: Atta Ullah Rajar, Farukh Nawaz Bhatti, Nasir Mahmood, Rao Rizwan Arshad, Saghir Ahmed, Sajjad Ali Qureshi, Zulfiqar Ali Khan
Treasurer: Afzal Javed (Ajjoo), Asadullah Malik, Irfan Tariq
Governing Body: Aasia Parveen, Abdul Rashid Khan, Anwar Raza, Asghar Chaudhry, Asif Bashir Ch, Asim Yasin, Aslam Butt, Asma Chaudhry, Azhar Abidi, Bashir Usmani, Ejaz Mahar, Hamid Habib, Inamullah Khattak, Javaid Idrees, Khawaja Nayyer Iqbal, M. Rizwan Khan, Malik M. Ejaz Ul Ishaq, Mubarik Zeb Khan, Mubashir Zaidi, Muhammad Waheed Murad, Nawabzada Khursheed, Qazi Muhammad Asif, Rao Salman Arshad, Rizwan Malik, S. Ali Haider Zaidi, Sardar Iftikhar, Shahid Mehmood Malik, Shahid Sultan, Shamim Anwar Khan, Shehnaz Tatari, Syed Gulzar Saqi, Syed Ibrar Kanwal, Terence J Sigamony, Tikka Khan Sani, Waheed Yousaf, Waqar Abbasi, Yasir Malik and Zulfiqar Malik.