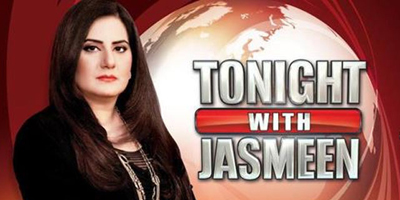 JournalismPakistan.com July 25, 2013
ISLAMABAD: Prime Minister Nawaz Sharif has ordered security for a prominent television anchor Jasmeen Manzoor after she received death threats, reportedly from a political party.

Jasmeen, a senior current affairs anchor with Samaa TV who hosts the program 'Tonight with Jamseen' , is said to be on the verge of quitting after not getting much support from employers in her hour of distress.

"The Prime Minister of Pakistan has ordered to provide security to me and I would like to say I am really grateful and thank you," she said on Twitter.

She conceded in a tweet that she broke down at the Prime Minister's energy conference on July 23. "You know I did not cry I actually had a breakdown, am human too," she said.

Jasmeen said she requested the Prime Minister to take serious notice of threats to journalists.
In December last year she announced quitting the channel because of reported threats from the builder mafia only to change her mind later.