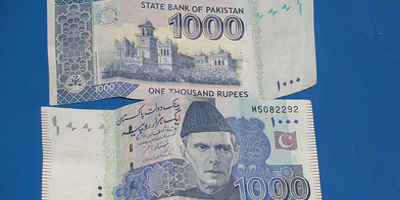 JournalismPakistan.com August 11, 2012
PESHAWAR: Reports that the Khyber Pakhtunkhwa government planned to distribute cash among journalists have created divisions within the journalistic community in Peshawar.
The provincial government, however, apparently scrapped its plans after the Pakistan Federal Union of Journalists (PFUJ) said it meant bribing journalists.
The money was to be given away by the government to what some point out were their 'blue-eyed journalists.' The government's intention, they say, was to avoid bad press.
Interestingly, the debate at this point is not about who gets the money or who doesn't – many journalists are angered why they were actually left out.
Both the Khyber Union of Journalists and the Peshawar Press Club deny they had any hand in compiling the list. Some former office-bearers have expressed their ignorance.
The amount which was to be distributed is said to be Rs4 million.
There are journalists who say this amount should be given to the press club instead so that it could be spent on providing and improving certain facilities at the club for the benefit of everyone.
They disclosed that according to an earlier plan, the government intended to give away an amount of Rs1.5 million to the press club with the rest being distributed among journalists.
However, they feel the government could still give away the money to its 'favorite' journalists through the backdoor while at the same time pointing out the list could not be kept secret for too long.
The PFUJ's Assistant Secretary General, Khalid Khan Kheshgi had said earlier: "Distributing money will harm the integrity of the entire journalist community and the sacred profession of journalism."