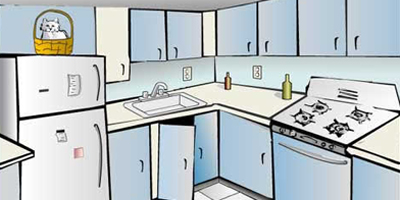 JournalismPakistan.com October 23, 2012 Steve. M

SAN JOSE: It's that time of the year again and my friend and colleague Imran Naeem's reminders have been persistent. "JournalismPakistan is going to be three," he has tried to drum into my head a dozen or more times over the previous month while urging me to write something, anything.

Honestly speaking I really didn't want to. As suddenly as it comes on, so too does my writing frenzy desert me. It's always been this way. I never force myself to write. I write when I need to write!

"Everyone knows JP," I tried to tell him and hoped it was enough. But like I said, he's maddeningly adamant.

But yes, looking back over the past three years while eventually sitting down in front of my laptop to do this piece, my earphones firmly wrapped around my head, the phenomenal Sachal Jazz outfit of Lahore teasing and pleasing the very senses with their amazing interpretations of jazz classics, I have to admit JournalismPakistan deserves something more than just a few forced words; more than a quick essay out of necessity. That's not the way I write.

So, JournalismPakistan.com is three today. Good!!

I'm really happy, but also a little nostalgic. We've been up. We've been down and we've been all over the place. But the truth be told, we've said and done what matters the most and that too with no help from anybody. Despite the various setbacks, we dared and forged ahead nonetheless, putting up with skepticism, ridicule, envy and discouragement. But we are still there. JP is still Pakistan's No.1 website on all that is related to journalism and media in the country.

Our media have been called unprofessional, lazy and indifferent in recent times. Reality is that our media have gone off track per se. They have been times they have forgotten what their job is. Reality checks are required. It is the way forward. Professional forums that point out mistakes and misdoings are there for this purpose. Our media need to know what is happening. They need to know what is beneficial for them.
The whole idea of setting up and persisting with JournalismPakistan.com was that journalists would have such a forum to exchange professional notes, observations and information, pass on their expertise, experiences and in so doing be involved in their profession for the benefit of it and those in it.

We've tried to bring you a full and wholesome spectrum of the media in Pakistan, yet we have been accused of taking money. As God is my witness, this has never been the case. We have never favored or sided with anybody and we have no specific person to go deliberately target. We have praised and we have criticized as necessary. We have encouraged and tried to provide a one-stop platform where young journalists can benefit through posted jobs and other opportunities. We have chased and tried to get you the latest developments in the media industry. And we have tried to make this website yours.

And I wonder what it was that provoked no... not inspired, me to come up with the concept in the first place. The intention was good and both Imran and I worked very hard at it. We spent hours discussing the various features the website would have and the impact it should. This would be done over cups of tea and cookies, cigarette smoke and other discussions, in the kitchen of our work place at the time. It was a dream and we made it come true.

Three years on we have achieved much. Our website has had some glorious moments and we have become something of a reference website on the media in Pakistan. We've done our bit. Now it's your time. Take JP from the kitchen to the world.

Happy Birthday JournalismPakistan!