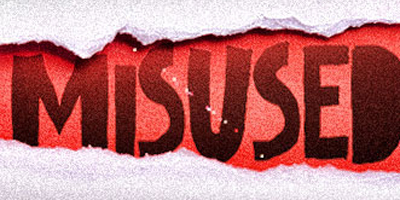 JournalismPakistan.com November 07, 2013
KARACHI: It has been reliably learned that following a report on JournalismPakistan.com recently that certain elements within ARY Television were using the channel to further their personal enterprises; the channel has been conducting an inquiry into the matter.
The inquiry has caused quite a few individuals to become uneasy and they fear losing their jobs.
Although no names were named in the report, the channel management has rightfully been quite concerned and the heat has fallen on a few people that are actually not involved in the scam linked to Orange TV, an online entertainment channel that is yet to make its debut.
As stated in the earlier story, certain individuals were lining up young and unsuspecting artistes, taking money from them, to allegedly promote them on ARY and in events in Pakistan and abroad through their respective event management company, which as pointed out would be a clash of professional interest.
JournalismPakistan.com, however, has learned that in truth only one individual is behind the current turmoil. This person is the head of an event management company based in the United States and has on more than one occasion taken money from young singers/artistes with promises to promote them on Orange TV and ARY. He has acquaintances in the channel but is not an employee.
As a matter of routine to impress his victims he would take such artistes to ARY studios and introduce them to a few people there. Such meetings were short and casual, never touched at any time upon ARY making any kind of commitment. Most recently, it was such a development that sparked the initial story from a JournalismPakistan.com contributor.
"It is hoped that our management takes steps to rectify such discrepancies; implements measures not to allow individuals such as event management heads to use the channel's name unlawfully to advance their own business ventures," one angry ARY management member said, adding, "ARY does not take money from anybody to promote them, especially young singers and artistes."
"Because of a few corrupt opportunists, ARY staffers not connected to the issue, are now in danger of losing their jobs. It is hoped that the management does not act is haste," a producer at the channel said.