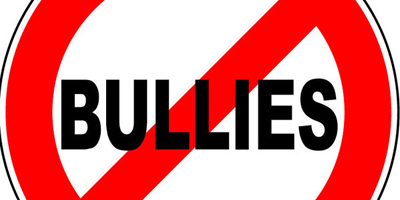 JournalismPakistan.com December 30, 2012 Z B Saigol

ISLAMABAD: My friends and fellow journalists Imran Naeem Ahmad and Stephen Manuel have been badgering me for a while to write a few lines, saying I have deserted them.
"Not at all," I said. So today, while chatting about this and that, I learned from them that JournalismPakistan.com has been told by a representative of one of the 'big' media houses that two of their posts in which certain personnel of the media house have been mentioned should be removed immediately or JP would have to bear the brunt of the consequences.
How delightful!
I said: "Rejoice friends. It proves that you have come of age. When one of the biggest media houses in the country tells you in no uncertain terms that you are stepping on its toes, it means you are doing something right. You are making them uncomfortable. Don't let them bully you. You do know of course, that all bullies are also cowards and are making up for other inadequacies.
"You need to stand up to them," I insisted.
Dramatic as my advice might seem, it is my opinion that these so called big media houses have been running roughshod over journalists and media persons who do not toe the line, their line. Anybody who does not agree with them needs to be taught a lesson. Start with threatening legal action. That always has an impact!
How shameful that one cannot air an opinion, pretend to have a different opinion or even be the facilitator of a different opinion. If that opinion does not reflect the diktat of the big media houses, it is considered rebellious, bordering on the criminal and libelous.
And woe betide those who dare to mention the 'big guns' that run these media houses, those powerful men and women who decide their particular agenda as well as who should be hired, rehired or fired. The latter, I always assumed was the decision of the editor/director programs. Now I know better.
It matters not if most media workers get a pittance for a salary. It matters not if there is no job security. And it certainly matters not if an individual has been found using filthy language against women or preaching sectarian hate while promoting his hypocritical brand of virtuousness.
It gets my goat when I see these so-called 'big boys' flexing their muscles and suffocating those that muster the courage to stand up to them rather than help sweep their dirt under the rug.
The two JournalismPakistan.com posts that have upset the 'big boy' in this case should not cause a stir. One is a small report mentioning differences that have emerged between a popular anchor and the top man of a media house while the other report indicates quite tellingly about who takes the top decisions at the same media house.
"Stand by your reports and contributors," I said to JournalismPakistan.com editors.
What surprises me is that one of the articles that the media house has found offensive is a contributed opinion. At the bottom of the article is clearly pointed out in the disclaimer that "the author is a guest writer and that the views expressed therein do not necessarily reflect the views of JournalismPakistan.com.
"What is even more astonishing is that one of the reports was written way back in July. There were no objections then, so why now?
I have drawn my conclusions.
JournalismPakistan.com was banned for three days by an English language daily some months ago. Perhaps somebody has only just pointed out to the 'big boys' of this particular media house that their 'home' activities have become public knowledge. It is my opinion that the 'big boys' here did not know that JournalismPakistan.com is about journalists, the media and those that run the media in the country. They never knew JP existed. Well, now they have found out.
Are we going to let them suppress, suffocate and snuff out the voice of this facilitator of media opinion and support?