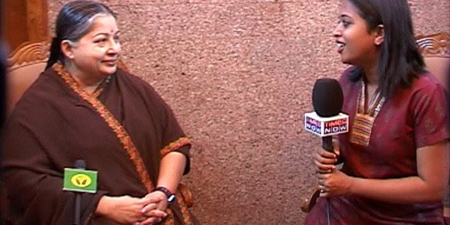 JournalismPakistan.com August 08, 2017


The International Federation of Journalists (IFJ) had condemned the online harassment and sexist abuse of an Indian editor for her tweet about a movie.
The IFJ demanded immediate action from the authorities against those involved in trolling and abusing the journalist.
Dhanya Rajendran, a senior journalist, and editor-in-chief of digital news platform The News Minute was mentioned more than 30,000 times on Twitter abusing her for her tweet about a newly released movie.
It all began on August 4 after she tweeted: "I had watched Vijay's 'Sura' till interval and walked out. #WhenHarryMet Sejal has made me break that record. Could not sit till interval."
Fans of actor Vijay, who starred in 'Sura', released about six years ago, trolled Rajendran, wrote abusive tweets and created a #PublicityBeepDhanya hashtag that at one point was trending in India before Twitter India banned following Rajendran's complaint.
Rajendran told The Quint: "The trolling lasted for three days and is going on. Almost every abuse in Tamil was used, but almost all of those abuses were sexually colored. I have been called 'prostitute' and many other things. I have been asked to upload my nude videos and whether I am giving blowjobs to those supporting me." Even though Rajendran deleted the tweet within the hour, not wishing to engage with trolls, the abuse was unrelenting and appeared to be organized. The actor has maintained silence throughout.
The journalist told The Indian Express: "There was one guy who was the creepiest who tweeted my picture saying it is evident from my face that I have slept around a lot. I had put out a tweet asking people to report the tweet. I am sure at least 200 people would have reported it but the guy is still on Twitter because Twitter does not understand Tamil."
Rajendran said she has reached the police who have asked for screenshots and an official complaint in order to file a case. Dhanya Rajendran is no stranger to online abuse and spoke out during the recent IFJ ByteBack Campaign against online harassment of women journalists.
The IFJ said: "The IFJ is seriously concerned by the online abuse of journalist Dhanya Rajendran in India for her opinion in a tweet. The growing trend of intolerance of diverse opinions especially that of women journalists silences critical voices and curbs healthy and open debate. It is also saddened by Twitter's lack of prompt response to tweets in vernacular languages. The IFJ urges the Indian government to take action against those involved in trolling Rajendran, and Twitter to implement effective zero-tolerance policy and action against such acts." – IFJ media release/Image: The News Minute