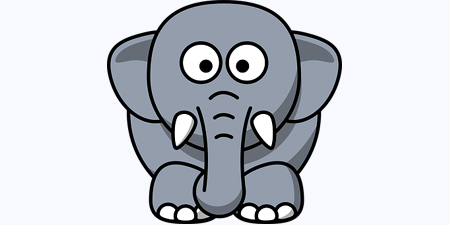 JournalismPakistan.com September 22, 2017 Sylvester Conception



KARACHI - The idiom 'the elephant in the room' refers to an obvious truth that is being ignored - a question, problem, solution, or controversial issue - which is obvious to everyone who knows about the situation, but which is deliberately being ignored, because to do so would cause great embarrassment and trigger debate.
The idiom also implies that the issue ought to be discussed openly, and also an acknowledgment that the issue is there and not going to go away by itself. Elephant in the room means the truth we all know, but agree not to talk about.
An ongoing example of this is the Punjab government's preparation to file an intra-court appeal to hush up the release of the Justice Baqar Najmi commission report on the Model Town tragedy.
Debates on media talk shows say the report must be made public and the government's age-old tactic of delaying the release of commission reports is tantamount to breach of freedom of information rights guaranteed under Article 19 of the Constitution.
When there is mention of an elephant in the room by the press, the government counters with accusations.
The delay to make public the report only hinders positive change in society.
Another hot issue on news talk shows is a demand under Article 19 of the Constitution and the Sindh Transparency and Right to Information Act 2016, that the Joint Investigation Team reports on the Baldia Town factory arson attack, Nisar Morai, Dr. Asim and Uzair Baloch be made public.
The public release of these reports is of national security and public interest and will help law enforcement agencies, politicians, bureaucrats and civil society formulate positive new policies and guidelines for the future.
However, when there is mention of an elephant in the room by the press, the government counters with accusations of journalists trying to create mischief or else putting hurdles in the smooth functioning of the government or worse, that the press is acting irresponsibly against democracy and national security interests.
Failing to heed government directives, news media outlets and journalists are more than often penalized in varying degrees by its watchdog, the information ministry.
In regard to information detrimental to national security and against public interests, the press has always shown restraint by using moral and ethical judgment.
But, here arises another question. What about national security when the Government of Pakistan itself under recently ousted Prime Minister Nawaz Sharif, got published an exclusive story in a local newspaper that maligned the reputation and integrity of Pakistan Army the world over by alleging it nurtured and supported terrorist groups.
Today, freedom of speech and right to information in Pakistan is a contentious issue, with invisible red lines drawn.