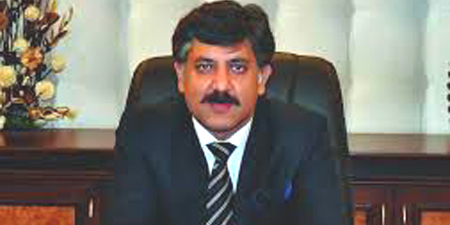 JournalismPakistan.com August 26, 2017


ISLAMABAD – Sheikh Waqas Akram of PML-N who featured in BOL News program Ab Pata Chala has quit.
He said in a tweet: "I just quit @BOLNETWORK. Will not be part of program anymore. Running media org professionally is not anyone's cup of tea. Not my field."
Insiders say that Akram, a former MNA was perhaps finding it hard defending his party on a channel that is largely anti-PML-N.
Akram used to appear in the program alongside PPP's Qamar Zaman Qaira and Faraz Shibli of PTI.
He is the chairman and chief editor of PIQUE magazine and PIQUE Defence Review, and a former federal minister.
Image: Twitter (@SheikhWaqqas)