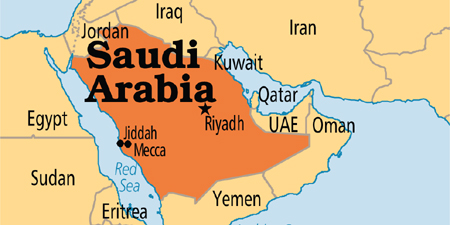 JournalismPakistan.com July 21, 2017


RIYADH - A Saudi prince was arrested Thursday at King Salman's order, reported a state-run broadcaster, as outrage grew on social media over videos appearing to show him abusing members of the public.
Salman issued a warrant for "the immediate arrest and imprisonment" of Prince Saud, a descendent of Saudi Arabia's founder, along with a group of men who appeared in the videos uploaded to YouTube, Al-Ikhbariya Television reported.
A video circulating on social media showed police escorting the young prince, a member of the royal family, out of a house in handcuffs.
The arrest came after the prince, whose face can clearly be seen in some of the videos shared via Twitter on Wednesday. The release unleashed a wave of verbal and physical abuse on Saudis and foreigners.
In another video, a man moaning and clutching his head is led out of a house with an automatic rifle pointed at his back.
A video shows the prince also pummeling a man pleading him to stop.
The videos have sparked anger on social media, with users identifying as Saudi citizens calling for the prince to be put on trial.
"No matter whom you are, prince, minister or a citizen, no one is above the law," read one tweet.
According to a royal decree carried by Al-Ikhbariya, the victims in the videos will be called to testify in court.
Saudi Arabia has one of the world's highest rates of execution and widely imposes harsh sentences for criminal offences.
In a highly unusual case, the kingdom last year executed a prince convicted of murder. - AFP