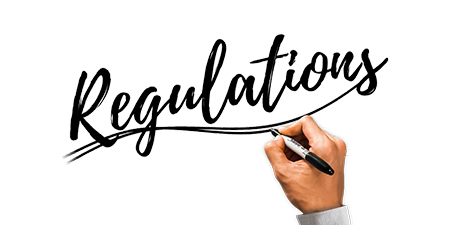 JournalismPakistan.com May 28, 2021


ISLAMABAD—The proposed Pakistan Media Development Authority Ordinance 2021 will regulate films, electronic, print, and digital media in Pakistan.
The aim is to create an independent, efficient, effective and transparent body to regulate all forms of media.
Functions of PMDA:
The Authority shall: a) regulate the establishment and operation of electronic media, including broadcast media and distribution services in Pakistan established for international, national, provincial, district, local or special target audiences, foreign TV, radio, and digital media services being received or distributed in Pakistan
Regulate the establishment and operation of the printing press, print media, including newspapers, news agencies, journals, magazines, etc.
Audit of circulation of newspapers and rating of broadcast and digital media platforms
Regulate the establishment and operation of digital media, including online newspapers, web TV channels, OTT content platforms, online news channels, video logs, etc.
Grant and renew licenses or registration certificates or declaration or NOC for electronic, print, digital media services, and film services.
Monitor and enforce licenses or registration certificates or declaration or NOCs.
Investigate and adjudicate on complaints and other claims made against licensees arising out of alleged contraventions of the provisions of this Ordinance, the rules & regulations made and licenses or registration certificates issued thereunder and take action accordingly.
PDMA will have separate directorates for electronic, print, and digital/films. The authority can also set up other sub-directorates or branches within each directorate to carry out its functions. These sub-directorates or wings may include licensing, enforcement, legal, administration, human resource, finance, audit, technical or engineering, monitoring, and other such wings.
The Authority will issue licenses for electronic, print, and digital media in the following categories:
National scale
Provincial and regional
District and tehsil level
Local Area and community-based
Specific and specialized subjects
International scale, targeting countries abroad
Other categories as the authority may prescribe from time to time
The Authority shall have exclusive right to issue licenses for the establishment and operation of all electronic, print, and digital media services, provided that this exclusive right shall be used by the Authority in conformity with the principles of fairness and equity applied to all potential applicants for licenses whose eligibility shall be based on prescribed criteria notified in advance.
Media Complaints Council: The federal government shall, by notification in the official gazette, establish Media Complaints Council at Islamabad, the provincial capitals, Sukkur, Multan, Gwadar, Gilgit, Muzaffarabad and also at other places as the federal government may determine.
Each Council shall receive, scrutinize, investigate and review complaints made by persons or organizations from the general public against any aspects of news, analysis, programs on print, broadcast, films and online platforms or distributed by any media service provider established through a license or registration certificate, declaration and NOC issued by the Authority and complaint from media workers for nonpayment of wages.