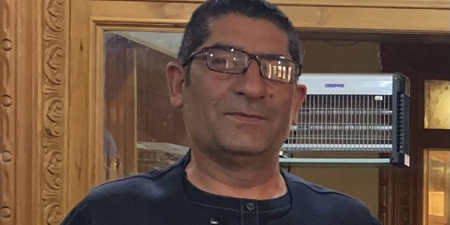 JournalismPakistan.com December 22, 2020


NEW YORK—Afghan authorities must thoroughly investigate the killing of journalist Rahmatullah Nikzad and do everything in their power to ensure that members of the press can work safely, the Committee to Protect Journalists said on Tuesday.
This evening, in the central Afghan city of Ghazni, unidentified gunmen shot Nikzad, a freelance photojournalist who contributed to The Associated Press and Al-Jazeera, three times in the chest while he was leaving his home to go to a local mosque, according to the AP, Al-Jazeera, and other news reports. He was transported to a local hospital where he was pronounced dead, according to those reports.
Nikzad was also the head of the Ghazni Journalists' Union, which represented press workers in Ghazni province, those reports said.
"Rahmatullah Nikzad's crucial work documenting the ongoing conflict in Afghanistan has been brought to a tragic end by this brutal killing," said Aliya Iftikhar, CPJ's senior Asia researcher. "The recent spate of killings of journalists in Afghanistan is unacceptable and the Afghan government must redouble efforts to ensure justice and safety for members of the media."
Nikzad had received threats from different sources over the years and had notified local and national officials about them, Abdul Mujeeb Khalvatgar, director of the Afghan press freedom organization NAI, told CPJ in a phone interview.
Khalvatgar said that many of the threats came from local Taliban members upset with Nikzad's work for international outlets, as well as his work with the journalist union.
Khalvatgar and Najib Sharifi, director of the Afghan Journalist Safety Committee, another local press freedom organization, who also spoke to CPJ via phone, both said they believed Nikzad was killed because of his work.
The Taliban, which controls large parts of Ghazni province, denied responsibility for the attack, according to those news reports.
Ghazni Police Chief Khalid Wardak and a spokesperson for the president's office did not immediately respond to CPJ's requests for comment sent via messaging app.
In November, reporter Elyas Dayee was killed in a bomb attack in Helmand province, and on December 10, journalist Malalai Maiwand was shot and killed in Nangarhar province, as CPJ documented at the time.—A CPJ news alert/Photo: AP