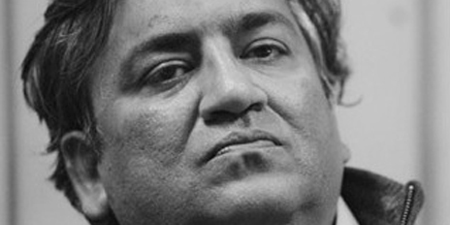 JournalismPakistan.com December 21, 2020


The Pakistan Federal Union of Journalists (PFUJ) has condemned unequivocally the arbitrary sacking of Dawn resident editor in Lahore, Asha'ar Rehman (pictured).
The union said that the news came as a great shock for the journalist community because the news organization was once seen as a place where the editor's institution was respected and given its due regard.
"What shocked everyone was that Rehman was asked to tender his resignation not by the Dawn editor but by the establishment's proprietor. That act flew in the face of seven decades of tradition where all decisions of his department were taken by the editor himself and not by outsiders," PFUJ said.
PFUJ President Shahzada Zulfiqar and Secretary-General Nasir Zaidi said that however, it is obvious that the Dawn management, in the name of cost-cutting measures and modern management practices, has jettisoned all journalistic standards it was once known for upholding.
"The PFUJ condemns this and urges the management of Dawn to refrain from going the way of the other news organizations, where mostly the owners double up as editors."
"The media industry, as a whole, is facing all kinds of problems. However, this does not mean that we should veer from side to side in trying to meet the challenges confronting us. It's only in crises that the true character of an individual or an organization is revealed. Therefore, Dawn's management is requested to take steps in keeping with its glorious traditions."
The PFUJ also exhorts Dawn's management to take the lead in implementing the eighth wage award. The award was approved with consensus by representatives of media house owners and workers, and there's no reason why it should not be implemented as soon as possible.
PFUJ said that the management of Quaid-i-Azam's newspaper should reverse the pay cut its workers have been subjected to as soon as its financial position allows.