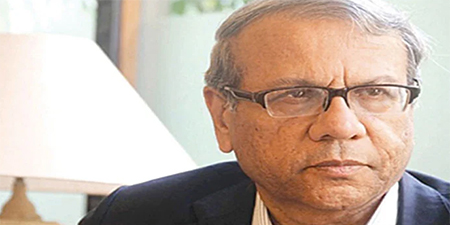 JournalismPakistan.com February 01, 2022


ISLAMABAD—Pakistan Federal Union of Journalists (PFUJ) has strongly condemned the malicious campaign against the eminent columnist and intellectual Dr. Kaiser Bengali.
The union President Shahzada Zulfiqar and Secretary-General Nasir Zaidi said that the current government employs fascist tactics to silence any voice critical of the government and its policies. "Dr. Bengali offered a critique of the government's economic policies in a very rational and reasonable way. The eminent intellectual backed up his claims regarding the mismanagement of the economy. However, it is deplorable that instead of responding to that criticism in a positive way, the government unleashed a torrent of criticism against him, with some going to the extent of carrying out his character assassination."
They demanded that the government take action against Muzammil Aslam, spokesperson for the Finance Ministry, other ministers, and PTI workers part of this malicious campaign.
They warned the government against launching such campaigns in the future, vowing to oppose such mean tactics vehemently.
PFUJ leaders said the entire journalist fraternity stood behind the eminent economist respected in the region and across the world for his remarkable work in the field of economy.