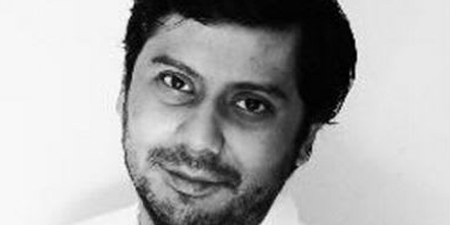 JournalismPakistan.com September 24, 2018


LAHORE - The Lahore High Court (LHC) on Monday issued non-bailable arrest warrants for Dawn journalist Cyril Almeida and his name was placed on the exit control list.
The case filed by civil society member Amina Malik, seeks action against former Prime Minister Nawaz Sharif under treason charges for allegedly defaming state institutions through an interview he gave to Almeida.
The interview was published in Dawn on May 12 this year and caused quite a stir after Sharif said: "Militant organisations are active. Call them non-state actors, should we allow them to cross the border and kill 150 people in Mumbai? Explain it to me. Why can't we complete the trial?"
Amina Malik also seeks action against former Prime Minister Shahid Khaqan Abbasi for allegedly disclosing the minutes of a National Security Council (NSC) meeting to Nawaz.
A three-judge bench headed by Justice Mazahir Ali Naqvi is hearing the case.
Almeida had not appeared in the last three hearings and now has to be present in court on October 8.
Dawn columnist and analyst Zahid Hussain termed the treason charges against Almeida "A mockery of law and constitution. Journalist being tried for treason. Pathetic," he tweeted.
Khurram Husain, business editor at Dawn also batted for his colleague: "No. Running an interview of a former Prime Minister is NOT, and must never be, treason. We cheapen such charges by applying them in this manner," he said in a tweet.
Photo: Twitter (@cyalm)