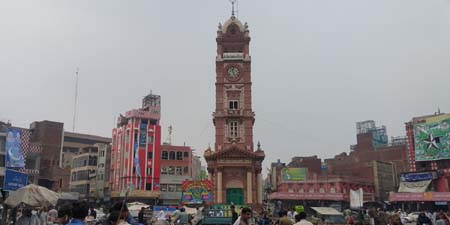 JournalismPakistan.com July 24, 2019


Mohammad Tayyab and Ali Raza, two reporters of 24 News, were brutally beaten by a group of lawyers in Faisalabad on Tuesday.
The International Federation of Journalists (IFJ) stands with its affiliate the Pakistan Federal Union of Journalists (PFUJ) to sharply criticize the attack and demand immediate arrest of the perpetrators to punish them.
The two journalists were picked up by a group of lawyers and taken to an undisclosed location, where they were then brutally beaten by the group. The attack comes as the press freedom situation in Pakistan continues to worsen. Journalists are facing physical assault, online threats, and intimidation or legal prosecution, and silenced with impunity.
PFUJ's President GM Jamali in its statement, said that media has always stood on the side of justice and supported the lawyers' movement for the restoration of judiciary back in 2007. The protector of the law still tortures the media. It has indicated the bad day for democracy in Pakistan.
"PFUJ appeals to the President of Supreme Bar Council take notice of the attack on reporters of 24 News Channel and the immediate action should be taken against the lawyers who are responsible for the attack. PFUJ also asks the government to take notice of this incident and ensure that journalists are protected while doing their duty. We reiterate that journalism is not a crime," PFUJ said in the statement.
The IFJ said: "Physically attacking media personnel is not acceptable and will not be tolerated. We demand the authorities to bring the lawyers who attacked journalists to justice. Without accountability for attacks of journalists, media freedom in Pakistan will remain under threat." – IFJ media release/Photo courtesy: http://pakgeotagging.blogspot.com