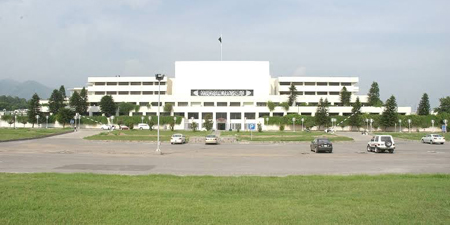 JournalismPakistan.com December 16, 2019


ISLAMABAD — In a written reply in the National Assembly last week, the PTI government has maintained that most of the cases related to killings of the journalists in Pakistan were the outcome of personal hostilities.
During the question hour on December 13, former information minister and PMLN legislator Maryam Aurangzeb asked about the 2019 report of World Economic Forum, which mentions a downward trend in press freedom in Pakistan. She also wanted to know what steps the government was taking to improve press freedom rating in the country.
The written reply by the minister for information and broadcasting blamed journalists' killers getting bails or acquittals on lack of witnesses and weak prosecutions. "Due to lack of witnesses and weak prosecutions the criminals are either on bail in most of the cases or they are acquitted."
The reply said the Ministry of Information is in liaison with Ministry of Interior and the provincial home departments for speedy coordination in the investigation and proper prosecution of the cases of journalists' killings.
Though the government believes in the free flow of information, the reply said it expects self-regulation by the media and "believes in persuasive approach to implement code of ethics and conduct."
It said the government is in the process of finalizing Journalist Welfare and Protection Bill 2019 to ensure the safety and security of journalists and their families. "The ministry is seeking inputs from the relevant divisions for further improvement in the draft bill. Once the draft is finalized it will be presented before the Cabinet for approval prior to submission in the parliament."
Photo courtesy: National Assembly of Pakistan