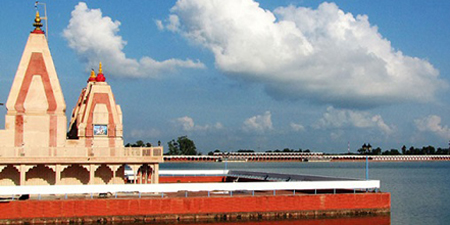 JournalismPakistan.com August 29, 2017


NEW DELHI - As local authorities in India's northern state of Haryana investigate widespread rioting on August 25 that left at least 28 dead and over 250 injured, they must include attacks on journalists and bring those responsible to justice, the Committee to Protect Journalists said Monday.
At least two journalists suffered significant injuries, and at least half a dozen news outlets suffered damage to their equipment, including vehicles.
Violence broke out after a court convicted the sect leader Gurmeet Ram Rahim Singh Ji Insaan of raping two of his followers in 2002, according to news reports. The Associated Press reported that the guru was sentenced to a total of 20 years in prison.
"While we recognize that Indian authorities were facing a broad civil emergency when rioting broke out on Friday, the rights of journalists to report without fear of attack must be protected," said Steven Butler, CPJ Asia Program Coordinator Steven Butler from Washington D.C. "Local authorities must ensure that attacks on the media are thoroughly investigated and the perpetrators held to account."
India Today TV principal correspondent Ashutosh Mishra and his cameraperson Pradeep Gupta were attacked while traveling in a car, according to a tweet from Shiv Aroor, a consulting editor with the channel.
A video shows the car being attacked with sticks and rocks, and Gupta in the rear seat is shown bleeding and gripping his head. The camera person was later taken to the hospital and was scheduled to undergo surgery for a broken jaw, according to a tweet from Rahul Kanwal, the station's managing editor. Kanwal declined to comment further when CPJ contacted him.
In Sirsa town, headquarters of the spiritual guru's organization Dera Sacha Dauda, a reporter with PTC news channel Rakesh Kumar fractured his arm and the channel's cameraman Shapinder Singh went missing for a few hours, according to media reports. "The camera person was traced at night," Sanjay Malhotra, the Haryana bureau chief of PTC, told CPJ. "His cell phone and equipment were destroyed but he managed to reach a relative's house and informed us that he was fine."
Members of a mob hit on the head an engineer with New Delhi Television who was identified only by his first name, Hari, and the channel's outdoor broadcast van was burnt to the ground, the channel reported. A broadcast van belonging to Times Now was overturned, the outlet reported.
Other channels, including RepublicTV and CNN-News18, also reported that a mob attacked their crews. The journalists reported that they abandoned the broadcast vans and ran to safety when they came under attack. However, a mob beat up a cameraman for CNN-News18 and stole his vehicle, according to a report on Firstpost.com, a sister website of the channel. The report showed torn trousers and bruises to the knees, but no serious injuries. – CPJ media alert/Photo: haryana.gov.in