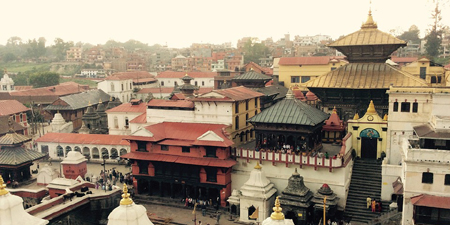 JournalismPakistan.com August 07, 2017


The International Federation of Journalists (IFJ) joined the Federation of Nepali Journalists (FNJ) and the Nepal Press Union (NPU) in condemning the threat by the managing director of a state-owned corporation to a journalist reporting on corruption on August 4 in Kathmandu.
The IFJ is demanding action against the official who threatened the journalist.
Gopal Khadka, the Managing Director of the Nepal Oil Corporation (NOC), threatened journalist Dilip Paudel of Nagarik daily in the premises of the Ministry of Supplies, where Paudel was on a reporting assignment. Khadka told Paudel: "You have a family, be careful."
Paudel had first reported misappropriation of funds by Khadka while buying land for NOC. The Parliamentary Public Audit Committee had ordered an inquiry into the matter, concluding the proper procedures were not followed while buying the land.
NPU General Secretary Ajaya Babu Shiwakoti, in a statement, said: "The journalist who was been reporting on corruption in the NOC was threatened to silence him. That the threat was issued in the state's main administrative compound indicates rising lawlessness and impunity in the country. The NPU demands immediate suspension of Khadka from his post and action for threatening the journalist."
FNJ Secretary Prabhat Chalaune, in a statement, said: "Threatening a journalist is a condemnable act of a government official. The FNJ condemns Khadka's act as it violates press freedom."
The IFJ said: "The IFJ condemns the threat to journalist Dilip Paudel by Nepal Oil Corporation Managing Director Gopal Khadka over the news about corruption, which was already established. Such threats not only undermine press freedom and democracy but also have a chilling effect on the critical voice of the media. The IFJ demands that the Nepal government take immediate action against the official in the interests of strengthening press freedom." – IFJ media release