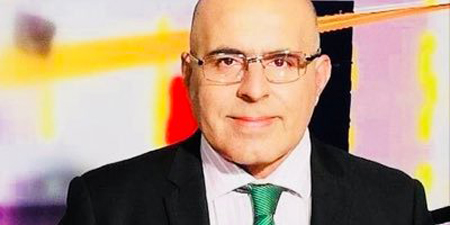 JournalismPakistan.com January 12, 2019


ISLAMABAD – Politician Jan Achakzai has accused Dawn of promoting western agenda of proving Pakistan a failed state.
He tweeted that Dawn was on a "war footing" in doing so with the Washington Post, New York Times and The Economist.
He pointed out the narrative of the western media was being pushed through with "our own money and on our own soil."
Achakzai's tweet referred to Irfan Husain's column published in Dawn on Saturday.
Titled 'Our missing mojo' the writer says the harsh reality is that Pakistan is now regarded as a bankrupt country that mistreats its minorities and women, and is a violent, dangerous country to visit.
Achakzai copied this part of the article along with his tweet.
"DAWN is on war footing w/ WP, NYT & Economist to prove Pakistan a failed state. Alas, propaganda narrative of western media pushed through at our own money, on our own soil, yet feeedom (sic) of speech complains (sic)."
Photo: Twitter (Jan_Achakzai)