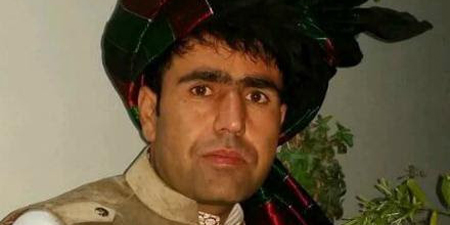 JournalismPakistan.com April 18, 2019


In a victory for impunity, two journalist killers have been sentenced to death for the killing of Afghan journalist Abdul Manan Arghand (pictured).
The International Federation of Journalists (IFJ) has welcomed the ruling by the Afghan court and the delivery of justice for Abdul's family and colleagues.
According to TOLO News, on April 16 the Attorney General's Office said in the statement that two suspects had been sentenced to death for killing Abdul Manan Arghand on April 25, 2018.
According to the statement, the two men murdered Abdul in Kandahar in southern Afghanistan after Abdul's name was included on a Taliban hit list.
All court proceedings relating to the case were sealed, and the public nor the media were able to attend.
Abdul worked for Kabul News TV and has also worked for China's state-owned Xinhua. He was killed the day before nine journalists and media workers were killed in a suicide bomb attack in Kabul.
The IFJ said: "While we strongly welcome the ruling by the Afghan judiciary, we call on the Afghan government to ensure more is done to protect journalists in one of the world's deadliest countries for journalists. According to IFJ figures, Abdul was one of 16 journalists killed in Afghanistan in 2018. Bring perpetrators to justice is an important step in bringing an end to the culture of impunity for crimes against journalists that continues to spread across Afghanistan." – IFJ media release