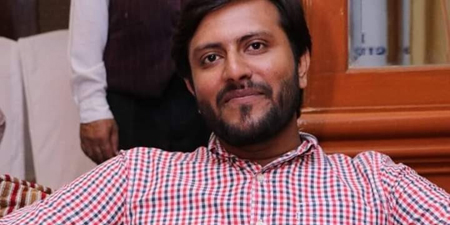 JournalismPakistan.com March 30, 2020


Azhar-ul Haq Wahid, a reporter with Channel Five TV and the newspaper Khabrain was released on bail after more than two months in jail for criticizing the government on social media.
The International Federation of Journalists (IFJ) and its affiliate the Pakistan Federal Union of Journalists (PFUJ) have condemned the government's criminalization of journalism and abuse of legal procedures.
The Lahore High Court (LHC) justice Mujahid Mustaqeem granted Wahid bail on March 26 with his bond set at Rs200,000.
Wahid was arrested by the Federal Investigation Agency's (FIA) cyber-crime wing on January 16 and heard before judicial magistrate Yasir Arafat the following day. The court initially denied Wahid bail on January 23.
The First Information Report (FIR) registered at the FIA against Wahid alleged he posted anti-state and defamatory content against state departments and public officials, including the former General Pervez Musharraf on Facebook. The FIR also accused Wahid of sharing an "offensive, edited" version of Pakistan's national anthem.
He was arrested under Sections 11 (hate speech) and 20 (harming the reputation or privacy of a natural person) of the Prevention of Electronic Crime Act 2016, and Section 505 (statements conducing to public mischief) of the Pakistan Penal Code. In response to the allegations, Wahid's counsel, Mian Dawood said, "criticizing the government or Musharraf can't be classified as rebellion."
PFUJ "understands that this is the first step towards justice for Azhar-ul Haq Wahid. PFUJ is hopeful that case against him will be closed soon."
The IFJ said: "Journalists who are critical of authorities continue to be silenced by the Pakistani government through draconian laws. The IFJ urges the government to drop the case against Wahid immediately."- IFJ media release