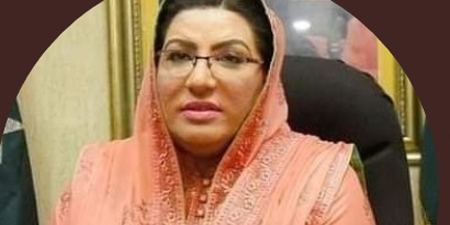 JournalismPakistan.com September 20, 2019


The International Federation of Journalists (IFJ) and its affiliate the Pakistan Federal Union of Journalists (PFUJ) have rejected Pakistani government's plan to set up media tribunals and the Pakistan Media Regulatory Authority.
On Tuesday, September 17, the Special Assistant to the Prime Minister on Information Dr. Firdous Ashiq Awan (pictured) announced the government's plan to introduce special tribunals and media regulatory bodies.
Dr. Awan added that the media tribunals would replace the current media oversight body. The government promised that the new media courts would apply judicial standards, reflect the values of high democratic and laws as well as accelerate the process.
The announcement was made without consulting journalists and is an apparent attempt to restrict press freedom under the veil of making journalists "act responsibly."
The IFJ shares the PFUJ's strong opposition of media tribunals as "another attack on the freedom of speech and expression." The democratic culture of Pakistan must be strengthened, not destroyed. The government must remove obstacles to ensure press freedom and expression in Pakistan.
The PFUJ stated: "We understand that there are rules, courts and media regulatory authority in the country that have been working. The formulation of media tribunals above these bodies seems that the government wants to control the reigns of the media to use it to favour the government."
The IFJ said: "We condemn the Pakistan government attempt to restrict press freedom. We urge the government to withdraw the proposals to regulate the media further. Journalists in Pakistan regularly have their freedom of speech restricted by the government and the current proposal will further undermine independent journalism. We support the PFUJ and their right to protest against the Pakistan government if the government fails to withdraw the proposed media tribunal." — IFJ media release/Photo: Twitter (Dr_FirdousPTI)