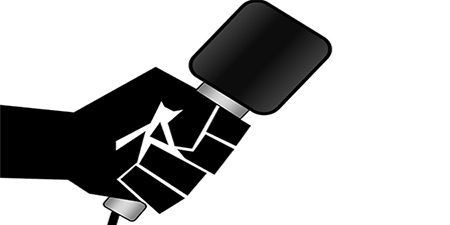 JournalismPakistan.com June 15, 2022


ISLAMABAD—Dawn newspaper on Wednesday called on the coalition government of Prime Minister Shehbaz Sharif to "ensure that journalists can do their work not having to look over their shoulder constantly."
Commenting on the abduction and release of Nafees Naeem, senior assignment editor of Aaj News TV channel, the editorial said the release of the journalist "should be accompanied by anger that he and his family had to suffer the ordeal at all…"
Nafees Naeem was picked up by men in plain clothes in a Vigo vehicle near his Karachi home. He returned home the next day. The paper added the abduction episode has again warned journalists about how easy it is to violate their fundamental rights.
Though the Pakistan Tehreek-e-Insaaf is out of power in Islamabad and Sindh, Dawn still holds the government of former Prime Minister Imran Khan "perhaps the most hostile to press freedom of all civilian set-ups in the country's history: journalists were harassed, physically attacked and disappeared, while several lost their jobs because pressure was applied on the media houses that employed them to cut them loose."
It made a special mention of attacks on Asad Ali Toor and Matiullah Jan during the government of PTI, saying "no action was taken to even identify the perpetrators, let alone prosecute them." It quoted the annual report of the Freedom Network that termed the state and its functionaries rank as the "biggest threat actor" targeting media in Pakistan.
However, the paper remembered that "ironically" the previous PTI government had passed the law on protecting journalists, saying "Mr Naeem's abduction presents an ideal opportunity to start implementing it."