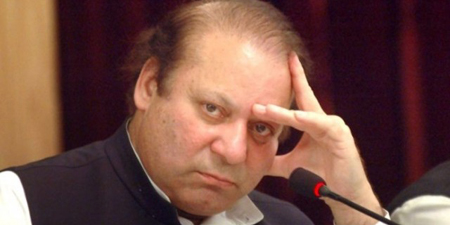 JournalismPakistan.com July 12, 2017


ISLAMABAD – Dawn on Wednesday called on Prime Minister Nawaz Sharif to step aside, at least temporarily.
In a hard-hitting editorial 'Mr Prime Minister, step aside', the paper said the country does not need and cannot afford the distraction of an incumbent prime minister fighting corruption charges in the courts.
"Stepping aside now would not be an admission of guilt. It would, in fact, be necessary sacrifice for the protection and strengthening of the democratic order."
The paper commented the JIT report had laid out a number of very serious allegations against the prime minister and his children. "Simply, no democratic order ought to have a prime minister operating under such a dark cloud of suspicion.
"Surely, the Sharif family should have gone the extra mile to provide evidence and explanations to the satisfaction of a reasonable investigation. As the JIT report makes clear, the Sharifs have not done so.
"Mr Sharif may have his doubts about the fairness of the system, but the system has doubts about him. The system must prevail over the personal," the paper said.