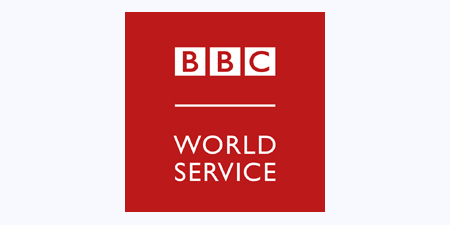 JournalismPakistan.com February 04, 2019


The BBC World Service is coming to Karachi to record a special edition of the radio programme 'The Conversation' which will bring together an all-female line up of special guests to discuss the hopes and frustrations of women in Pakistan today.
Recorded in English in front of an invited audience of students on February 11th at the Institute of Business Administration Karachi, the program will subsequently air on BBC World Service English which has a weekly reach of 79 million people around the world.
Hosted by the BBC's Kim Chakanetsa, her guests will include:
• Mahira Khan – one of Pakistan's most successful television and film actresses.
• Faiza Saleem – pioneering comedian and founder of the first female stand-up group in the country
• Hajra Khan – The first Pakistani to have been signed by a foreign football club and captain of the Pakistan women's national football team.
• Nighat Dad - set-up Pakistan's first cyberbullying helpline and a lawyer involved in Pakistan's first #MeToo case.
Pakistan is placed second to last in the latest Global Gender Gap Index, beaten only by war-ravaged Yemen, and yet it has also voted in a female prime minister, had female generals within the armed forces and a strong feminist movement ever since its birth in 1947.
The panel of successful and outspoken influencers - each leader in their field - will discuss and question pre-conceptions and misconceptions of what it means to be female in Pakistan. They will be tackling questions like what has #MeToo done for Pakistan; is feminism relevant to all women or just the preserve of the wealthy, and is now a good time to be a woman?
'The Conversation' is a weekly program on BBC World Service English which brings together women from across the globe to talk about their careers or shared passions.
'The Conversation in Karachi ' is the first of a new spin-off series which will see the program go to different countries around the world to host bold and frank discussions with women who live there.
These special programs will unpick the big stories and issues of the day. From news and politics to entertainment and fashion, they will be a platform for lively and entertaining debate and explore the highs and lows of women's experiences around the world.
The series will also go to Ireland and Nigeria in the coming weeks.
For press accreditation to attend the recording, email esther.mulholland@bbc.co.uk. – A BBC media release