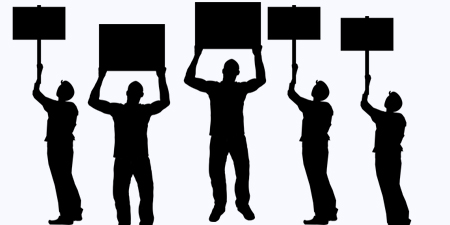 JournalismPakistan.com February 02, 2018


DHAKA - Hundreds of Bangladeshi journalists took to the streets Thursday to protest against a new digital security bill that campaigners say would damage media freedom in the country.
The Digital Security Act 2018 approved by the cabinet this week would mean a journalist could be convicted of espionage for entering a government office and gathering information secretly using an electronic device, an offense that would carry a 14-year jail sentence.
It also provides for a life sentence for spreading "negative propaganda" about the country's war of independence or its founding leader Sheikh Mujibur Rahman using a digital device.
Media rights groups including the International Federation of Journalists (IFJ) have already condemned the bill, which parliament has yet to vote on.
"(The) IFJ believes the proposed act provides more grounds to grossly misuse the provisions to harass journalists and restrict freedom of expression," the Brussels-based group said.
"It will also empower the law enforcers to search or arrest anyone without any court-issued warrants if a police officer believes that an offense under the act has been committed or is being committed."
Around 200 Bangladeshi journalists gathered in front of the National Press Club in Dhaka on Thursday to demand the government scrap the bill.
"If this draconian law is passed in the parliament, it will not only curb investigative journalism but also all kinds of reporting," said M. Abdullah, general secretary of the Federal Union of Journalists.
Scores of journalists also posted photos of themselves on Facebook holding placards saying "I am a spy" in protest at the espionage clause.
Among them was television journalist Kaberi Maitreya, who said much of her reporting work would be considered criminal under the bill.
"I want to carry on working as a journalist, so I'm declaring myself a spy under the law," she posted alongside her image on the social media site. - AFP