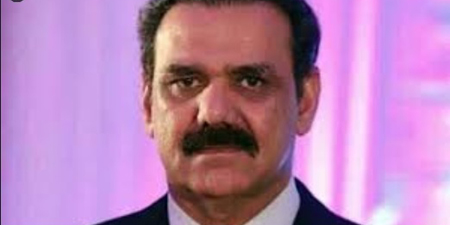 JournalismPakistan.com September 06, 2020


ISLAMABAD—Dawn newspaper on Sunday called upon retired Lt. Gen. Asim Saleem Bajwa to cooperate with an FBR or NAB investigation into his and family's assets and clear his name.
In an editorial—Serious allegations – the paper said CPEC head and advisor to the prime minister on information and broadcasting "must for the sake of transparency, and to clear his name and that of his family, demonstrate willingness to cooperate with an FBR or NAB investigation."
The editorial termed a story by journalist Ahmad Noorani as "explosive." "IT is the kind of explosive story that media outlets in Pakistan's increasingly restrictive journalism landscape prefer to not touch, or at most, handle as gingerly as they would unexploded ordnance. A simultaneous tactic is to shoot the messenger."
The paper added that the sensational report published on Aug 27 on the Fact Focus website about the business empire that Bajwa's family, in sync with his rise in the military, had allegedly amassed in the US is an apt example.
It regretted that a campaign had been launched against Noorani. "Following a deafening silence on the claims made in the story, a vicious campaign was launched on one private TV channel and a couple of right-wing newspapers to discredit and malign the writer, Ahmed Noorani, as 'anti-state' and an 'enemy agent'."
Dawn said though the retired general has denied the assertions made in the story and Prime Minister Imran Khan has refused to accept his resignation as advisor, "the controversy cannot be wished away so easily; indeed it has been fanned further by Mr. Khan's response."
The editorial maintained the prime minister has been drumming accountability for everyone but by not accepting the resignation of Bajwa, "the government has opened itself up to unseemly mutterings about 'selective NROs.'"
The paper demanded greater transparency from the retired general. "The gravity of the allegations against him is such that notwithstanding the prime minister's vote of confidence, the retired general needs to be more forthcoming in terms of documentation, particularly as he claims he can present the complete money trail."
Photo courtesy: Daily Times