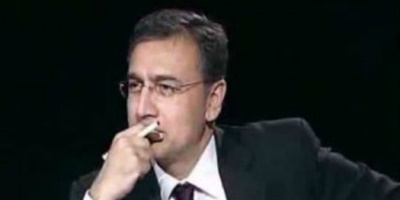 JournalismPakistan.com August 12, 2015
ISLAMABAD: The United Arab Emirates authorities have allowed anchorperson Dr Moeed Pirzada to travel to Pakistan for his father's funeral who died Monday in an Abu Dhabi hospital.

Pirzada was arrested in Abu Dhabi on August 4 for allegedly forging legal documents using his unconscious father's thumb print. "Family friends said that when Dr Pirzada and his sister realised their father was in a critical condition they wanted to get his thumb print, an accepted form of signature in Pakistan, on a few important documents," The National reported.

"It all happened by mistake. They took it very casually without realizing it's a major offence in this country," it said quoting a friend of Pirzada, adding the documents had nothing to do with the UAE, as the deceased had no liability or assets in that country.

Pirzada's sister lives in Abu Dhabi. Their father was visiting when he fell ill and was admitted to a government hospital.