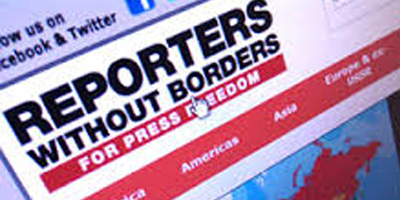 JournalismPakistan.com May 04, 2015
ISLAMABAD: Reporters Without Borders (RSF), which campaigns for media freedom around the world, has ranked Pakistan 159 (unchanged from last year) among a list of 180 countries in its 2015 World Press Freedom Index.
The index also points out that a Pakistani parliamentary committee approved a draconian law for controlling the Internet last month.
The RSF notes that the latest draft of the Prevention of Electronic Crimes Act "undermines civil liberties in Pakistan and flouts freedom of the media and information".
It also says the bill contains provisions that would allow the government to censor any content without referring to judge, to use overly broad criteria to criminalize many online activities, and to gain access to Internet user data without any judicial control.
According to the index, Finland tops the list of countries with a free media, followed by two other Scandinavian countries – Norway and Denmark.
Eritrea is at the bottom along with Turkmenistan and North Korea. China, Cuba, Zimbabwe and Afghanistan are also at the bottom.