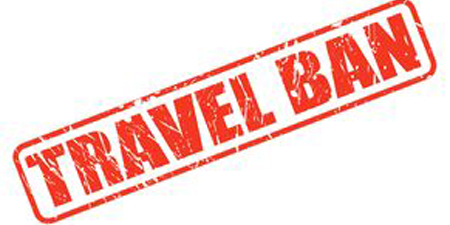 JournalismPakistan.com October 12, 2016


ISLAMABAD - Pakistani authorities are unlikely to lift a travel ban on a senior Dawn journalist until the completion of an inquiry into a story he wrote last week that left the government and the military fuming.

The Voice of America reported Wednesday Pakistan appeared to be defying domestic and international calls for immediate removal of the ban on Cyril Almeida whose story revealed details of a closed-door meeting between top government and intelligence officials.

The move to place the journalist on Exit Control List is meant to bring "an early closure" to the inquiry into his "concocted" story on a secret national security meeting, VOA quoted an unnamed senior interior ministry officials as saying.

"It is only meant to bring the inquiry on the inaccurate, concocted and misleading contents of the press report written by him to an early closure," the official was quoted to have said.
Image courtesy: canstockphoto.com
Related posts:
Drop travel ban on Dawn journalist: Amnesty International
Dawn defends its writer, calls for immediate removal of his name from ECL
Cyril Almeida expects further, uglier actions
APNS wants Dawn journalist's name off ECL immediately
PFUJ concerned about Almeida's safety and security
HRCP demands lifting of travel ban on journalist
Senior journalists take to Twitter to back Cyril Almeida
Dawn journalist Cyril Almeida put on Exit Control List