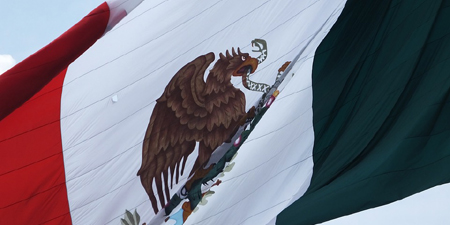 JournalismPakistan.com August 24, 2017


COATZACOALCOS, Mexico - A Mexican journalist under government protection was shot dead Tuesday in the violent state of Veracruz, an official said, the 10th journalist murdered in Mexico this year.
Candido Rios, a crime reporter for a regional newspaper, was gunned down outside a convenience store in the eastern town of Hueyapan de Ocampo along with two other people, including a former police inspector.
Rios had been under the protection of a government program designed to keep journalists and rights activists safe from a wave of deadly violence, said Jorge Morales, head of the program in Veracruz state.
He was well-known locally for his decade-long career at the newspaper Diario de Acayucan, where he reported on crime and government corruption and had publicly feuded with several former mayors.
The victims also included Victor Acrelio Alegria, an ex-police inspector in Hueyapan de Ocampo, and a third person who had not yet been identified.
The gunmen opened fire with high-powered weapons, killing Acrelio on the spot and badly wounding Rios, who died on the way to the hospital.
More than 100 journalists have been murdered since 2006 in Mexico, one of the deadliest countries in the world for journalists, according to the watchdog group Reporters Without Borders.
More than 90 percent of the killings remain unpunished.
Veracruz, a state dogged by drug cartel wars and corrupt politics, is particularly dangerous: some 20 journalists have been murdered here since 2010.
Most of the journalists killed this year had been reporting on powerful crime gangs and government corruption.
Last year, 11 journalists were killed in Mexico — the deadliest year yet. But 2017 could be on track to surpass it.
The violence is part of a wave of bloodshed in Mexico that has left more than 200,000 people dead or missing since the government declared war on drug cartels in 2006. - AFP