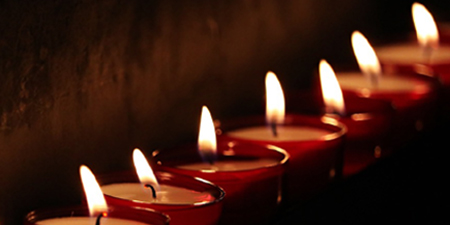 JournalismPakistan.com October 31, 2017


Pakistan ranks No. 7 on the 2017 Global Impunity Index released by the Committee to Protect Journalists (CPJ) where 21 journalists were killed with complete impunity in the past decade.
The index spotlights countries where journalists are slain and the killers go free. Pakistan ranked No. 8 on the index in 2016.
In Pakistan, getting away with murder are the Islamist militants, military and intelligence agencies, political parties, and criminal groups, the CPJ said.
In its report titled 'Getting Away with Murder', CPJ said local journalists reporting on war, politics, corruption, and human rights are targeted for murder.
However, the watchdog said it had not confirmed any work-related murder of a journalist in Pakistan since 2015, though several journalists have been victims of non-fatal attacks or killings that CPJ has not been able to link to journalism.
Perpetrators have been prosecuted in only two murders that have taken place in the past decade. An investigation that was reopened last year in the 2014 New Year's Day murder of journalist Shan Dhar appears to be at a standstill.
CPJ said a draft "Journalists Welfare and Protection" bill has been working its way through a broad consultation process but the independent Pakistan Press Foundation has criticized it for failing to include measures to combat impunity in attacks on the media.
Local journalists in the Federally Administered Tribal Areas (FATA), Khyber Pakhtunkhwa, and Balochistan work under pressure from many sources - pro-Taliban groups, Pakistani security forces and intelligence agencies, separatists, and state-sponsored anti-separatist militias. More than two-thirds of the killings that took place in Pakistan included in this index took place in these areas, CPJ said.
It said that the absence of justice in cases of murder of journalists can perpetuate a cycle of violence and impunity that lasts a decade or more.
Somalia, the worst country in the index, is one of seven countries that have figured in it every year since its first publication by the CPJ, a decade ago. The others are India, Iraq, Mexico, Pakistan, the Philippines, and Russia, which shows that while impunity is strengthened in conflict settings, in some relatively stable nations and presented as democracies, journalists are also killed in high numbers.
Afghanistan left the index for the first time because the targeted killing of journalists has declined, despite the conflict and large-scale violence have continued killing of journalists in the profession.
A positive trend of the last decade is the increased awareness of impunity in the murders of journalists.
The rate of impunity is reported each year to commemorate the International Day to End Impunity for Crimes against Journalists on November 2. The index calculates the number of unsolved journalist murders over a period of 10 years as a percentage relative to the population of each country. The analysis includes a statistical table, report cards by country and methodology details. - CPJ