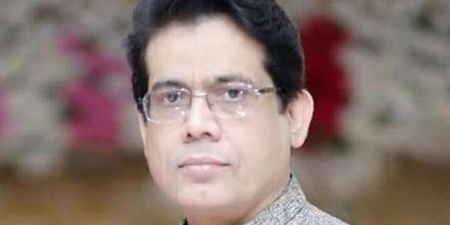 JournalismPakistan.com July 10, 2020


LAHORE—Senior journalist Ahsan Zia, an anchor at Koh-e Noor TV, has been receiving death threats and abusive messages on phone for the last couple of weeks.
The callers use SIMs issued in the names of some individuals without their knowledge.
One of the messages says that his death anniversary would be observed next year, while another one tells him about his movement over three successive days.
The unknown individuals told Zia that he came within their range, but for some reason, they could not target him. They, however, warned he should expect the worst at any time.
Media workers' organizations, press clubs, unions of journalists, and international press freedom groups have strongly condemned these threats and urged law enforcers to trace the culprits and protect the journalist.
Zia has served as president Punjab Union of Journalists in the past, and his work experience spans nearly three decades. He started his career at the Pakistan Times in 1991, where his father had also worked.
He told JournalismPakistan.com that his four generations had served journalism and that his grandfather was an employee of the Civil and Military Gazette, and his son currently works for Nawa-e-Waqt.
Though Zia does not pinpoint any specific group or individual, he thinks his harsh criticism of some state institutions and powerful elite in his programs and writings might have upset some people. He also contributes to The News on Sunday (TNS).
Qila Gujjar Singh Police have registered an FIR on July 9, under charges of criminal intimidation, and the relevant section of the telegraph act. The Crime Investigation Agency (CIA) is probing the case.