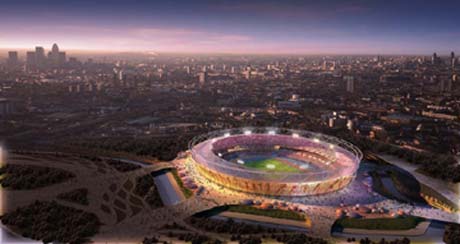 JournalismPakistan.com July 23, 2012
SEOUL: A South Korean official will visit North Korea this week to discuss the possible broadcast of the London Olympics there, Seoul's unification ministry said on Monday.

Kim In-Kyu, president of the Asia-Pacific Broadcasting Union (ABU), will visit Pyongyang from Tuesday to Thursday for talks with the North's radio and television broadcasting committee, said an official.

The ministry, which handles cross-border affairs, authorized Kim's visit after Pyongyang invited him to discuss such broadcasts, said spokeswoman Park Soo-Jin.

Kim, who also runs the South's state Korea Broadcasting System (KBS), will be the first South Korean civilian to pay an authorized visit to the communist state since the funeral of leader Kim Jong-Il in December.

KBS said in a statement that ABU plans to provide broadcasting rights for the Games to about 40 organizations in 30 countries, including the North.

In 2010 the impoverished North was able to air the football World Cup finals with the help of ABU and football's international governing body FIFA.

North Korea has announced it will send 51 athletes to London to compete in 11 events including women's football, weightlifting, table-tennis and wrestling.

South Korea's private SBS station retains the right to air the Games for the entire Korean peninsula including North Korea until the Summer Olympics of 2024.

The company said it would broadcast the Games in the South along with two public broadcasters KBS and MBC, and has mandated ABU to handle the rights in North Korea.