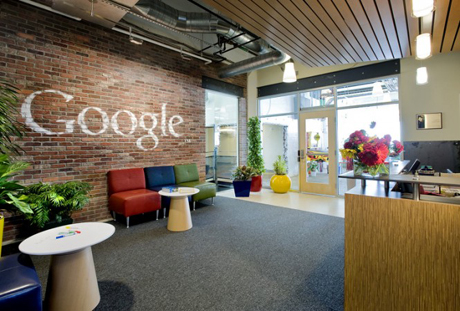 JournalismPakistan.com August 14, 2012
Internet giant Google on Monday said it plans to lay off about 4,000 employees at cell phone maker Motorola Mobility, as it seeks to focus on sales of its Android devices.
About two-thirds of the layoffs will come from outside the United States, and some 30 of Motorola Mobility's 90 global facilities will be shut, Google said.
The aim of the cuts is to simplify the Motorola line of mobile phones "from feature phones to more innovative and profitable devices."
"These changes are designed to return Motorola's mobile devices unit to profitability, after it lost money in 14 of the last 16 quarters," Google said in a statement to the Securities and Exchange Commission.
The firm is likely to take a charge on severance payments of up to $275 million, mostly accounted for in the third quarter.
However, Google warned investors not to expect a firm rebound to profits for several quarters.
Google bought the Mobility unit for $12.5 billion in May, eyeing both its mobile phone line, which uses Google's Android platform, and some 17,000 valuable patents.
About one-fifth of Motorola Mobility's 20,000 workers face getting pink slips.
The cuts will hit operations in Asia and India, focusing research and development on the existing units in Chicago, Sunnyvale and Beijing, the New York Times reported.
"While we expect this strategy to create new opportunities and help return Motorola's mobile devices unit to profitability, we understand how hard these changes will be for the employees concerned," a company spokesperson told AFP.
"Motorola is committed to helping them through this difficult transition and will be providing generous severance packages, as well as outplacement services to help people find new jobs," the spokesperson said.
Motorola Mobility was created in 2011 when US-based Motorola Inc split the company into a mobile devices unit and a government and public safety division known as Motorola Solutions.
Google said it will run Motorola Mobility as a separate business unit that will be a licensee of Android.
Sales of Android-based smart phones handily beat out Apple's hit iPhone in the first quarter of the year, and Android phones have been selling strongly in international markets as well.
But in the tablet market, Apple's iPad continues to dominate over rivals including Android models.
Google sought control of Motorola's phone line and its patents in the May takeover to boost its competitiveness against Apple in the booming smart phone and tablet market.
Motorola Mobility "is a company which was never able to make money but its integration into Google will simplify its structure," said Gregori Volokhine of Meeschaert New York.
In taking over Motorola Mobility, Google had to assuage regulators in the United States, China and Europe amid concerns it would not maintain Android as an open operating system, locking out other equipment makers from using it.
Conditions from China's Ministry of Commerce included Google keeping its Android software for smart phones and tablet computers free and open for at least five years. - AFP