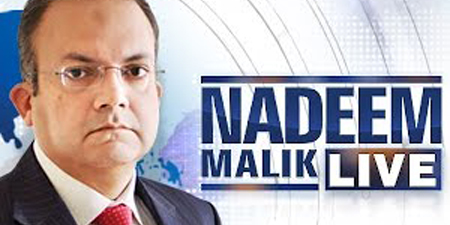 JournalismPakistan.com May 10, 2017 Daud Malik



ISLAMABAD - Ten days after the collapse of spectator stands during the recording of ARY Television show Eidi Sub Kay Liye in Bahria Enclave in which a number of people were injured, mainstream media has started discussing the tragic event.
DawnNews' program Zara Hut Kay and Samaa's Nadeem Malik Live did shows on the April 28 incident. According to social activist Jibran Nasir, one woman lost her life.
Nadeem Malik in his opening remarks also confirmed that a woman had died in the incident. "We found one family where the mother died…the family was reluctant to talk about it. We had to make a lot of effort to convince them to talk with us. The woman is the wife of a government employee."
Malik said there are powerful groups which did not want this incident reported.
If on the one hand it again proved that the mainstream media, both electronic and print, follows social media, on the other, it showed social media's impact to be greater and stronger.
Nasir, one of the few people who aggressively tweeted about the event, informed on Twitter that "According to @ZaraHatKay Dawn Social Media activism followed by shows on tv has made #AryZindagi reach out to victims with compensation."
He also tweeted to thank the Zara Hut Kay team – Zarar Khurro, Mubasher Zaidi and Wusutullah Khan – and hoped that other channels will follow the example. "Thank you @ZaraHatKay_Dawn for boldly speaking on #AryZindagi incident at #BahriaEnclave. Hope others follow."
However, mainstream media continued to receive flak for ignoring the incident. Ysr Ansaree tweeted to announce the death of journalism in Pakistan, saying the body has been buried in Bahria Enclave. "Saddened on the death of #Journalism on 28th April.. body was burried at #BahriaEnclave @HamidMirPAK @Maria_Memon @WaseemBadami".
Many Twitter users highlighted the silence of anchor Iqrarul Hasan over the incident. One of them Umar Farooq said: "@iqrarulhassan Soooooo, your silence on #BahriaEnclave event speaks for your hypocracy...lets see you take the hidden camera there also."
Iqrar's program Sare Aam is known for sting operations. He and his team were arrested when they sneaked into the Sindh Assembly carrying a gun to highlight lax security.