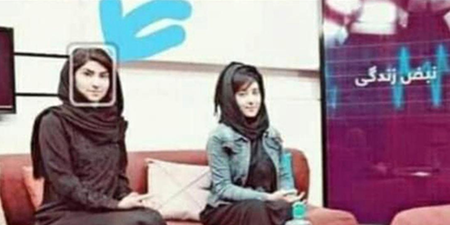 JournalismPakistan.com August 31, 2021


As the last US military forces departed Afghanistan and Taliban leaders celebrated 'complete independence' with rifle rounds in the air on August 30, thousands of Afghanistan's media workers face the prospect of a new battle for their press freedom and survival.
The International Federation of Journalists (IFJ) expresses its extreme concern for the thousands of media workers in the country displaced by the Taliban and for their ongoing safety in the coming days, weeks, and months.
A massive and chaotic airlift by the United States and its international allies over the past two weeks evacuated an estimated 123,000 people from Kabul. Yet, tens of thousands who helped Western countries, as well as media workers who reported critically on the Taliban during the 20-year war, remain behind. Hundreds were thwarted in their efforts to flee amid the mayhem at Kabul's international airport or roadblocks set up by the Taliban.
The situation for media workers on the ground is reported as extremely challenged, with hundreds of journalists and their families desperate, but without passports or visas or funds to survive, according to IFJ sources.
The IFJ is informed that at least 150 Afghan media workers fled their provinces due to fears for their safety and arrived in Kabul before the Taliban took control of the city. Some are said to be looking to return to their provinces out of desperation and lack of support facilities or safe houses, but many are under financial stress and cannot afford the transport cost as their media outlets have shut down.
The IFJ and its affiliates alone have logged more than 2,000 requests for assistance from media workers trying to flee the country, seek refuge, or seek financial support in the wake of the closure of more than 90 media outlets. Others have fled to interim countries but lack visas or onward passage.
Despite the moderate public front of the Taliban stating they will respect women's rights and a free media, media workers' experiences on the ground tell another story. News outlets and radio channels are reporting how the Taliban is asking them not to broadcast music or programs featuring women. Female news anchors have also been forced off the air. In recent days, Taliban gunmen are reported to have gone door-to-door in some neighborhoods of Kabul, searching for those who had supported the government or the American effort.
One journalist who fled the country said: "They announced safety and forgiveness from all high to low-level people, in front of the media, but they doing targeted killings, not giving journalists rights the way they promised. Journalists are in a more difficult situation than what some people know outside Afghanistan, but this is hard to talk openly."
Three journalists were among the 170 fatalities in the Kabul airport bombing on August 26. These were Najma Sadeqi, a 20-year-old Afghan YouTuber who worked with the channel, Afghan Insider, Ali Reza Ahmadi, and Juhad Hamidi.
On August 26, the Taliban had arrested Pakistani journalist Abdul Mateen Achakzai and his cameraperson Muhammad Ali, of Khyber News TV, in Kandahar for covering without permission. Another Pakistani journalist Iqbal Mengal was also reported missing but was later traced to Kabul after being arrested.
The Afghan population outside the cities is facing what UN officials are calling a catastrophic humanitarian situation worsened by a severe drought.
A Taliban official in Kabul said the group wants people to lead an Islamic way of life and get rid of all foreign influences. It is understood that the Taliban is eager to return the country to some normalcy and bringing with it the possibility that some commercial flights will re-commence in the coming days and weeks.
One journalist said to the IFJ: "We are fighting the tough and difficult war of press freedom with Taliban for past 20 years, and we are in the top of threats list and still struggling in Kabul to help journalists in a very difficult situation."
Security specialists are advising journalists concerned about their safety to clear their social media platforms of their work, but this in itself might be erasing the only evidence that might secure them safe passage out of the country.
Women journalists are facing an atmosphere that will deprive them of many of their freedoms fought and won over two decades—particularly the freedom to work in the media.
The IFJ said: "Despite massive international efforts and donor funds pouring into the country over two decades, journalists on the ground right now are feeling bereft and abandoned. They need the world's support and solidarity to not just escape, but to survive. Safe houses and financial support is desperately needed to help hundreds of media workers whose livelihoods disappeared overnight."
The IFJ has established a special Afghanistan Solidarity Fund within the IFJ Safety Fund to channel further support and is urging those who can donate.
The IFJ said: "The IFJ calls on foreign governments, civil society organisations and media organisations operating in Afghanistan to coordinate their support with local Afghan journalists and establish systems to protect Afghan media workers through building safe houses and networks of support." - IFJ media release