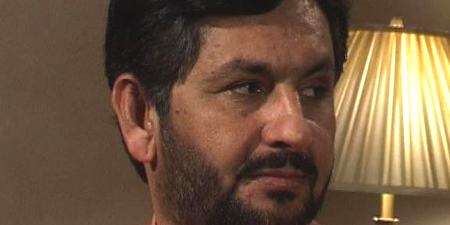 JournalismPakistan.com June 20, 2017


ISLAMABAD - Lamenting the increase in unregulated use of social media in Pakistan, journalist and columnist Salim Safi Tuesday said nobody was safe from the culture of unabated vilification, fearing it could lead to disaster anytime.
Though Safi's column in Jang Kuch tazkara apnay jariam ka is on the media's obliviousness to Pakistan's foreign policy challenges, it says today there is no difference between news and analysis.
"At the same news and entertainment have been mixed as the showbiz personalities have become muftis while religious scholars are becoming entertainment stars. Another disturbing trend is that a person is politician on one show, analyst on another and host on yet another."
That is why, Safi says, people are becoming more misinformed than informed and confused than being educated.
However, he vented anger against social media. "There is no regulation regarding social media."
He also talked about a recent Dawn investigative report that highlighted banned militant groups operating on Facebook.
"The culture of abuse is common on social media, and there is no fear of any reprisal." Safi also bemoaned the practice of setting up fake accounts. "Another worrying trend is writing something and posting it with your picture on WhatsApp. By the time you give clarification, it has already reached millions of people."
Though generally Saif is critical of Pakistan Tehreek-e-Insaf, he complains that nowadays messages with his picture and some abusive language against PTI chief is distributed. "Now where and how many times should I clarify?"
He laments that now the intelligence agencies have started using social media for such purposes. He added that the ruling party has a social media wing, though he says a social media wing was first established by PTI and also blames them for unsavory practices.
"Now all political parties have social media wings and fake accounts are being created. Keeping in view the coming general elections in 2018, the top leader of PML-N and PTI are strengthening their social media wings outside Pakistan."
Safi added that he is all for freedom of expression but the way social media is being used in Pakistan could "lead to a disaster."
Image: Twitter (@SaleemKhanSafi)