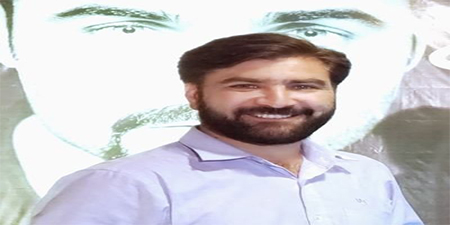 JournalismPakistan.com August 14, 2021


ISLAMABAD—Tribal journalist Gohar Mehsud was followed and assaulted by an unknown individual on Friday.
Reportedly, the journalist was about to get out of his car while covering an event outside National Press Club, Islamabad.
According to Ismail Mehsud, a former joint secretary ANP Sindh, the journalist was tortured by gunmen in Islamabad.
However, Islamabad police claimed that the attacker had been arrested. "The attack on Gohar Mehsud is a reprehensible and cowardly act. The government has failed to protect journalists," he said.
"Attack on journalist Gohar Mehsud in Islamabad is strongly condemned. Demand probe, arrest of culprits and bringing them to justice," Farhatullah Babar, a former senator, tweeted.
Pictures posted on social media showed a shaken Mehsud bleeding in the head.
Many journalists and people belonging to different walks of life have condemned the incident. "When our brothers are not safe in a city like Islamabad, how can our journalists working in remote areas be safe," questioned a social media user.
Mehsud, in a tweet on Saturday, thanked his friends for their support. "The youngster who attacked me yesterday was immediately arrested by Islamabad police, and now his family is seeking for apology and withdrawal of FIR."
Photo: Twitter (tribaljournlist)