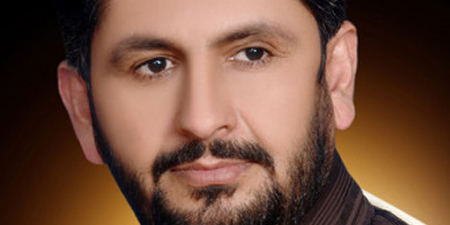 JournalismPakistan.com August 25, 2018


ISLAMABAD - The controversy over Geo News presenter Saleem Safi's claim about former premier Nawaz Sharif meeting the expenditures of the Prime Minister House from his pocket refuses to go away.
However, the unprecedented trolling of Safi (pictured) following his claim has forced two senior journalists to come to his defence.
Anwar Iqbal, Dawn correspondent in Washington, in a Facebook post made a plea to "respect Saleem Safi's right to disagree with you." Those who liked the post included Kathy Ganon, correspondent of AP in Pakistan.
But Anwar's post received harsh comments against Safi. One of the responses said: "Saafi is not a journalist. He's a lowly propagandist, a former fake drug seller. I think he was even convicted over this and his license was canceled."
Making clear that he did not agree with Safi's analysis, columnist and analyst Haroon Rashid in his column in Daily Dunya on Saturday regretted that both Pakistan Muslim League-Nawaz and Pakistan Tehreek-e-Insaf do not hold their supporters from trolling their opponents.
He added that perhaps the number of jokes on Safi's claim has been unprecedented in Pakistan's history. He also disputed the claim that Safi is working for PML-N and that he is on the payroll of the Sharif family. The columnist said that the pay of Safi, reportedly Rs2 million a month, is more than the parliamentarians, ministers, prime minister and even the army chief.
Photo: Twitter (@saleemsafijirga)